Best Digital Marketing Internship Agency in Meerut
Dec 03, 2020
---

In this era of the digital revolution, an online presence is the most important thing for everyone. A large number of students get graduated in India every year. They become ready to face the actual world after starting working with the industry. So, it is very necessary to get some practical exposure to the industry before getting a job in the digital world. Many companies offer various programs of internships to the students where they start working in a company as an intern where they learn all the practical aspects of their field of interest. But, it's very difficult to find out the best digital marketing internship company in Meerut. So, no need to worry, Smartlogics Services Pvt. Ltd., is here to provide you best internship program in Meerut.
Who we are?
SmartLogics Services Pvt. Ltd. is the top digital marketing and Internship Training Company in Meerut. We are offering Digital Marketing, SEO, SMO, Website designing, development, software development internship since 2008. By providing digital marketing Internships like SEO, SMO, etc, we have now expanded our services further with the appreciation and encouragement from our Interns. Apart from this, we also deal with web designing, web development, SMO, Content Writing, Software Development, and Mobile Application, video production.
So, here you will get a proficient Internship company to help you in an internship. Smart logic Services Pvt. Ltd. offers the optimum, traffic-driven ranking, and expertise in Internship operations with brainstorming. We are a company that is defined as a set of different Career Building strategies to bring your Career under the limelight.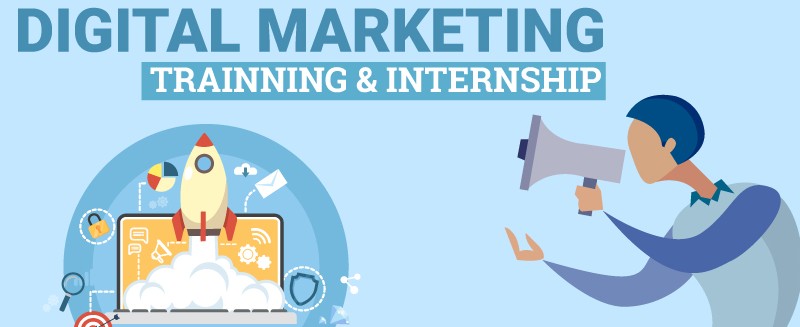 Why choose us?
Smart Logics is one of the best Digital Marketing Internship Company in Meerut who doesn't follow the run-of-the-mill Internship practices blindly. Our expert team blends creativity in our Internship practices and innovate Internship strategies that offer results and lucrative figures to our Interns. We are also known as the best digital marketing Institute in Meerut for providing jobs easy to interns.
Our Professional Experts not only deliver ranking but also nurture the real-time queries that turn into revenue! Whether you aim at an increased conversion or traffic or both, Smart Logics is the digital marketing agency in Meerut which can offer you global and local internship projects and shape your future with never-ending organic traffic and great ROI.
• We Offer You a Bright Future in the Field of Digital Marketing.
• We Build You Job Ready After our internship program.
• 10+ years of Industry Experience.
• We assure growth in your Career when you do Digital Marketing Internship
What is the difference between other coaching institutes and Smart Logics?
There are thousands of internship options for students to choose from from different colleges. All they need to do is to select their field of interest and what is their subject of expertise. Then, they would help the students to land into the most suitable internship. It is very important for the students to find a digital marketing internship company in Meerut for them. To help students out with this, our company has been working really hard. These internships would help you to shape your career towards a brighter future.
There are a lot of big companies and institutes that are offering regular internships to the students, to help them keep their first step in the real industry. These internships have helped a lot of students to kick start their careers and you can also be the one to get the benefit from all this. You should also find the best internship for you to give a boost to your skills and career.
At, Smart Logics, we keep the Intern's need in the first place and help their clients to reach out to the world through search engine optimization. We are offering web designing, web development, SMO, Reputation Management, Content Writing, Software Development, and Mobile Application Development Internship Training in Meerut. We help our Interns in expanding and advertising themselves by providing them with the best Training using tools like Google AdWords, Social advertising.
Our training program helps Interns business in social awareness about their business and reaches the outside world. The demand of the hour of Internship / SMO services is as social media has acclaimed new heights. Our internship program also helps you with reputation management. It not only helps in brand building and advertising but also in recruiting, employee management, etc.
What we are offering?
1. Develop digital marketing strategies by studying economic indicators, tracking changes in supply and demand, identifying customers and their current and future needs, and monitoring the competition.
2. Plan and execute all web, SEO/SEM, database marketing, email, social media, and display advertising campaigns.
4. Contribute to marketing effectiveness by identifying short-term and long-range issues that must be addressed.
5. Measure and report the performance of all digital marketing campaigns and assess against goals (ROI and KPIs).
6. Generate and strategize the content on social media channels and our website.
7. Analyze the market trends and come up with campaign ideas.
8. Work on poster making and short animated video editing.
9. Identify trends and insights and optimize spend and performance, based on the insights.
10. Brainstorm new and creative growth strategies through digital marketing.
11. Plan, execute, and measure experiments and conversion tests.
12. Collaborate with internal teams to create landing pages and optimize the user experience.
13. Utilize the strong analytical ability to evaluate end-to-end customer experience across multiple channels and customer touch-points.
14. Identify critical conversion points and drop off points and optimize the user funnels.
Why should I take a digital marketing internship?
Interns will get a deep insight into how marketing gets enhanced when on-Page HTML tags, conversion tracking codes, & various other SMO tricks come into play; within few months, interns will get thorough knowledge on SEO, SMO, analytics, webmasters, social media, & use of HTML to optimize certain domains for white-hat digital marketing strategies & activities.
In the current scenario, digital marketing internships are a great field for those students who are exploring their career options. You will get a better understanding of what it is like working in a digital marketing company when you work with a great team of Smart Logics in Meerut. It gives a clearer idea of the digital industry. While doing an internship, you will get a feeling of a real job. Also, you can get an idea of various digital marketing areas like SEO, SMM, SEM, etc.
Final Thought
Therefore, it is very crucial to choose the best internship company for training. To help students out with this, they can visit our website -https://www.smartlogics.in/ for getting more information. Our Experts at Smart Logics comprised of professionals that are passionate about their work and hence put in their best efforts in providing you the best solutions in the region. Our web designs Internship are innovative and SEO friendly which helps students to learn new tactics fastly.
Looking for Internship call at: +91-7417110500
Can visit website: www.smartlogics.in