VIA Tracker
VIA Tracker is the Employee Tracking App offers
Field Attendance
,
Employee GPS Location Tracking
,
Manage Team Attendance
, Sales Visit Tracking and
Expense Management
with the help of Mobile App.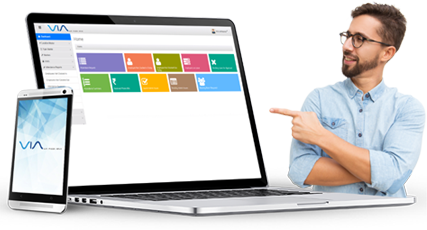 VIA TRACKER App offers the easiest way to track and mark employees attendance wherever, whenever you want. It is robust attendance tracking system with selfie attendance, mobile/GPS and scheduling! VIA Tracker gives employee their own beautiful perspective view of attendance which encourages punctuality.
VIA Tracker is the best Field Force Attendance Application having three segments, One is the Android App, which will be installed in the Smart Phones of the Field Executives to track their real-time positions, Second is also the Android App build for Area Manager to track their team, and another segment is an organized Web Module for the Admin level to track their Field Executives, Managers and real-time reports.