Best Field Service Management Software of 2021
Jan 28, 2021
---
Providing quality customer service is one of the biggest reasons behind the success of any company. Quick response and instance problem-solving service makes customer happy and satisfied. When you are working systematically this makes your work look organized and smooth.
And this is the reason some of the companies invest much in their customer service more. Field Service Management Software is also important for Field Service Business. To know the Best Field Service Management App 2021, we'll discuss below
First, let's discuss,
Best Field Service Management Software of 2021
FSM Software or Field Service Management App is used for managing the field service business like job management, technician tracking, automatic invoice, stock management, and a lot more all these are the small daily task at business where you face unorganized system and make mistakes in assigning job or providing an invoice or customers details, all these tasks can be done with the help of After Sales Service Management App.
To find the solution first we need to learn the problems that you face, then only you will be able to find the solution.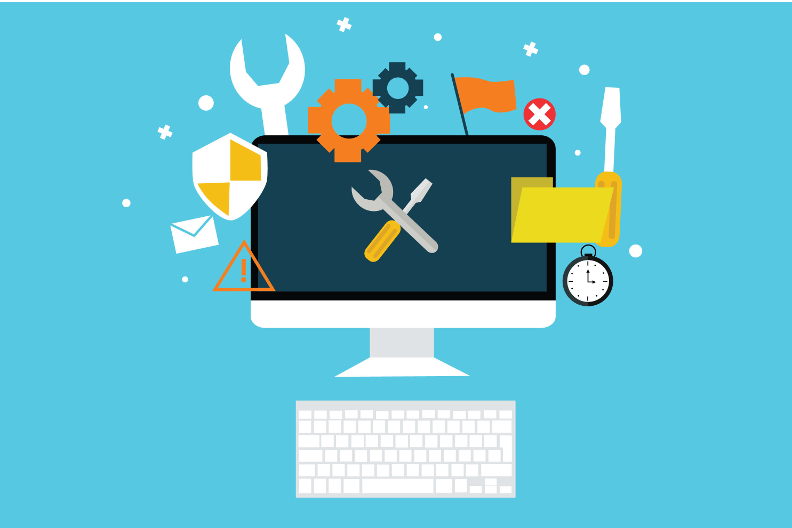 What problems you might face if you don't have Field Service Management Software?
You might face issues in assigning the job to the technician, managing customer's details, attendance issues, managing the equipment stock, complaint management, checking the real-time location of the technician, managing the installment with the customers. These were some of the problems that you might face in daily business. Now, do you have a solution to all these problems? Or yet you are looking for some Top Field Service Management Software to manage your daily business tasks?
Maybe you are satisfied with making mistakes and working with an unorganized system, but with this, you can face a gradual decrease in your customers or unhappy customers. With these types of issues, you won't be able to grow or run your business for long.
Going further we let us now find out how to classify the Best Field Service Management from thousands of options online, which are the features a Service CRM Software should have to be perfect for your business type and help to make your business run smoothly, giving you the growth as well.
Features that proves it is Best Field Service Management Software
Client Contract Management
If your business is something where you create a contract and you need to maintain the details of their contract then your Field Service Management App should have this feature included to be the perfect option for your business.
Warranty Management
Smart logic Services Pvt. Ltd. is one of the best options for customizing features according to your business needs, suppose your business also provides a warrant on your products then you obviously want that can also help you manage years of warranty details like forever.
Service Management
A Best Field Service Management Software is one that helps you in managing your business and multiple services one of them is Service Management while you provide any type of service then you definitely want this feature.
Field Engineer Tracking
When comes the time of assigning a job, what you need is to know that where is your engineer at the time so you can assign another job to him or know whether he has reached the location or not or make sure he is the correct one to reach where you want him to be.
Conclusion
Final hope you can choose the correct Best Field Service Management Software for yourself which is an effect this year and is updated. The Top Field Service Management App in 2021 is always the one that can be modified according to your needs and demand. There are several After Sales Management App Company provides you all the features but all you need to first know your needs that are needed to be fulfilled.